Hello Again,
Many of you may be wondering, "How can I implement afternoon tea when I work an hourly job, or a job where I don't get many breaks?"
Well I have an answer for you.
Tea does not have to be specifically be in the afternoon. It can be whenever you feel like. There have been many times when I have taken my tea in the morning, afternoon, and evening, sometimes all in the same day!
I find that if I have at least an hour of relaxation after a long day of work, I sleep much better and am ready and motivated for a new day.
So without further ado, here are some tips to have an Evening Tea Hour.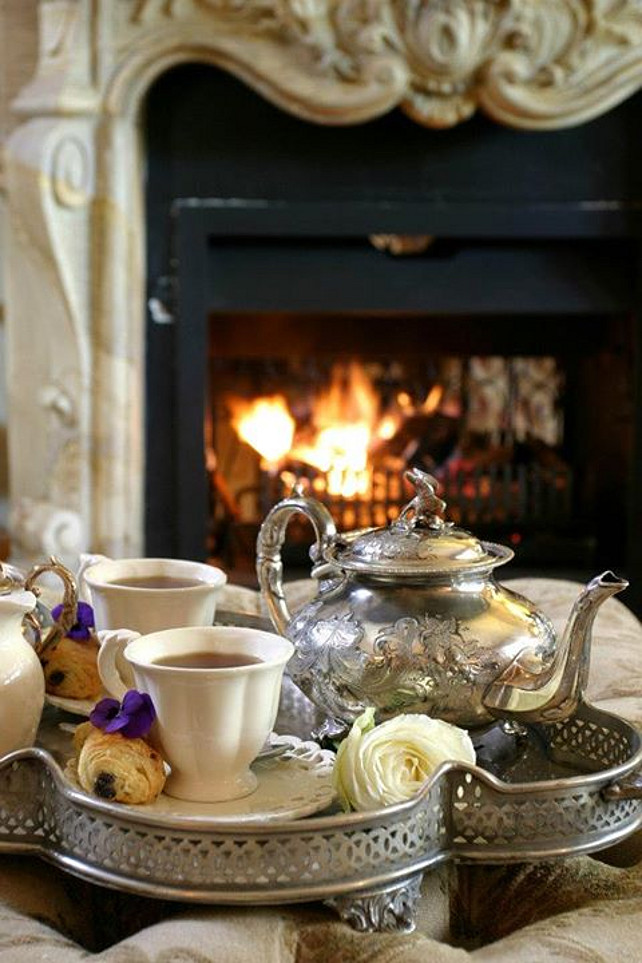 Heat up your dinner or whatever you are going to have before you get ready for bed.
Next, get ready for bed. Take a nice hot shower, or bath. Just don't take too long! You don't want your food or hot water getting cold.
Once you are all ready for bed, you can now take your warm dinner or snack, with a nice cup of time. I especially like drinking chamomile tea, as it helps relax and prepares me for sleep.
Well that is all. I hope these two tips will help you have a nice relaxing tea hour after your are off of work.
See you again soon,
Alyssa
pictures from dreamtime and http://www.homebunch.com/interior-design-ideas-french-interiors/