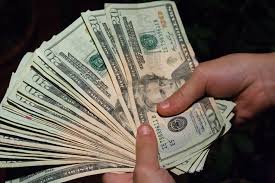 Hello Everyone! Today's reflection is on a topic that have been thinking about a lot lately, money.
Maybe this topic has been on your mind as well as we gear up for our New Year's Resolutions. Perhaps it is saving more, spending less, learning more about finances and investments. Whatever the case, we all know that money is an important part of life and should be taken seriously.
We all need it to live on, bu how many of us actually know how to use it wisely and for long term benefits? I know as a recent graduate, I sure don't!
However, we shouldn't let our ignorance allow us to ignore the possibility to learn more about finances.
We all want that dream house, dream vacation, or that expensive car, but without the right money goals, those dreams will stay dreams and not reality.  I know that I am tempted to use the money I have to buy things only for the sentimental value. It is hard even for me to save for a harp and a trip to Europe.  Because, like all of us, money goals take time, sometimes more time than we want. It is much easier for us to reward ourselves with instant gratification, than to think about our long term fiances in the future.
Nevertheless, I truly believe that money is given to us so that we can learn to be good stewards of our finances.  For my New's Year's resolution, I created a budget for myself, to help me learn to stay accountable and keep my spending in check. After all, seeing money goals accomplished helps to keep saving for whatever item you want.
Here are some resources that I am using to help me get a better grasp of how to use money wisely.
Living Well and Spending Less blog. This is an amazing blog  learn how to save money. The author Ruth has many tips and printables to help with budgets and savings.
Dave Ramsey's Financial Peace University book. This is amazing resource and will help you get debt-free, save, and be able to have the wealth you never dreamed possible.
Alright, that's all for today. I hope this reflection has been helpful to you, and I will see you soon!
Alyssa