Happy Monday!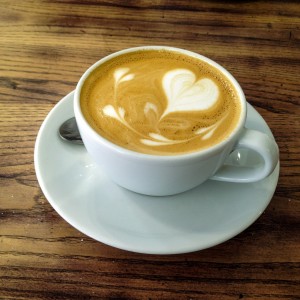 Today we will be talking about a new ideas on how to drink tea.  As you know coffee has evolved to include lattes, frappuccinos, etc, so tea enthusiast's thought, why not for tea?
What is really trendy right now is Matcha Green tea. This tea is has powerful antioxidants and has been described to taste bittersweet. There are a variety of ways to drink this tea, from a latte, smoothie, or in espresso cups.
Next is tea lattes. I never was aware of this before, until I had one at Panara Bread last year. It is really good. If you do not like the bitter taste of coffee, but want to have a cool, indulgent drink, then tea lattes are for you.  I was pleasantly surprised that this drink did not alter the taste of the tea, but made it taste really refreshing after walking around in the hot sun.
Here are a few ideas on how to make  tea Lattes at home.
Ginger Tea Lattes
Here is how I make a really quick latte
I teaspoon of powdered ginger
I tablespoon of honey
2 tablespoons or so of creamy whipped cream
Pour hot water over the powdered ginger, add the honey, then add the creamy whipped cream. And there you have it, a easy hot drink, that has creamy frothiness that will warm you up to the core.
Here is another one taken from Minimalism Baker http://minimalistbaker.com/3-ingredient-ginger-latte/
A 3-ingredient ginger latte that's dairy- and gluten-free and perfect for slow mornings, afternoon reprieves, or lazy weekend reading.
Author: Minimalist Baker
Recipe type: Beverage
Cuisine: Vegan, Gluten Free
Serves: 1
Ingredients
For the Ginger Syrup:
1 1/2 cups filtered water
1 cup organic cane sugar (or sub granulated or raw)
1 cup roughly chopped fresh ginger (~1 large knob)
For the Latte:
1 1/2 – 2 Tbsp ginger syrup
1 1/4 cups unsweetened plain almond milk
Optional: ginger tea | ginger powder or cinnamon (or other spices) for topping
Instructions
To make the ginger syrup, bring the water, sugar and ginger to a boil, and stir to dissolve sugar. Then reduce heat to a low simmer and continue cooking for 45 minutes.
Strain through a fine mesh strainer into a bottle or jar for easy storage.
To make the ginger latte, heat almond milk in a saucepan or in a mug in the microwave. Then add 1-2 Tbsp ginger syrup. Taste and adjust sweetness as needed. For even more ginger flavor, first steep a ginger tea packet in your almond milk for 3-5 minutes before adding syrup.
Sprinkle with a little ginger powder, cinnamon or any other preferred spices, and serve.
Ginger syrup should keep in the fridge for up to a month. Use for lattes, as a ginger-infused sweetener in cocktails, or with tonic water to make "ginger soda."
Another latte that I love is Chai tea.
Here is a Chai tea latte recipe taken from  Stashtea.com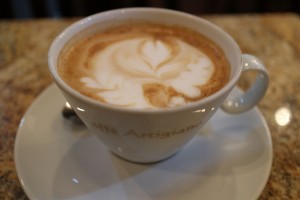 Ingredients
Serves 1
1 Chai Spice black tea bag
1/4 cup boiling water
3/4 cup whole milk
Honey or sugar to taste (opt.)
Cinnamon or nutmeg to sprinkle on top (opt.)
Directions
Steep the Chai tea bag in the hot water for 3 to 5 minutes.
Warm milk in a pan, then whisk with a frother. Combine the milk and chai tea and add honey or sugar to taste. Sprinkle with cinnamon or nutmeg.
Alright, that is all for today, I hope you enjoyed this post, and see you in the next one
Alyssa