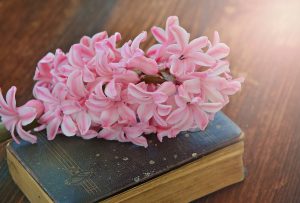 I like to add variety to my tea hour, as sometimes I listen to only music and just simply relax. Other times I like to reflect on poetry. And then, there are those times where I just want to escape and travel to another world.
So for today, I will be sharing my favorite Literary Reads.
First up is my absolute favorite, Ann of Green Gables.
I fell in love with this book when I was eleven and have been reading  it  ever since. If you love books from the  Victorian Era, you will love this book as well.  This book as  hilarious escapades, delicious sounding meals, and all the charm of a by-gone era.  The  perfect book to just curl up and escape.
Pride and Prejudice  
This is another one of my favorites Set in the early 19th century, this story has three romances, one near scandal, and the intellect and insight of one pretty special woman of the era, the protagonist Elisabeth Bennet.
Who can leave out this book? Since I have three sisters, this book really resonated with me.  This is a perfect reading if you want to explore the lives of these four very different, but lovely girls that turn into wonderful women.
Alright, that is my suggest reading for now. Stay turned for a new series called Tealight Readings, where I go into specifics of tea readings for different days and months of the year.
As always, have a blessed day,
Alyssa