For our reflection post this week, we are going to be looking at the olden day values. After, my sister and I were watching some old movies this past weekend, something struck us  as we saw what was valued in those days compared to today.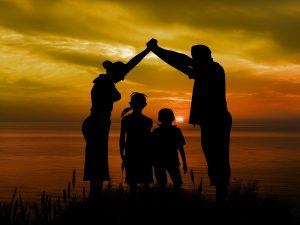 Maybe it me being old-fashioned, but I do miss some of the olden day values, such as families eating breakfast and dinner together, and having innocent fun in the great outdoors.   And having parties that didn't involve TV or any other form of abstract entertainment, such as having musical gatherings and book discussions. All of those social activities seem missing in today's culture.  Nowadays, it seems like families seek more entertainment than spending time with each other. Even when we are in each other's company, we crave for entertainment.
Oftentimes, these values, such as having meals together, generally are not done because of busy schedules and working parents. However, this lack of family time will strain family relationships, as many times, dinnertime is the only time that children have to talk to their parents.  In our own family, we are trying to get back into eating meals together. It isn't easy. Sometimes it is just easier to make dinner and then turn on the TV. But engaging in each other and finding out what is going on with each family member, bonds and keeps families close. I know for a fact that the times I  spent with my family were the best times in my life.
This is also good things to think about if you are dreaming about having a family. I would like my future children to spend time together in the great outdoor, learning about plants and animals in a way that they would not be able to in  a standard textbook. I also want them to value learning, not just for a test, but a lifelong passion for knowledge.  I know this will be hard, but raising kids is one of the hardest things in life, but, as I believe, the most rewarding.
For the time you make for your own family is the best time of all.  We don't know how long each of us have, so don't waste any time you have with each family member.