Welcome back!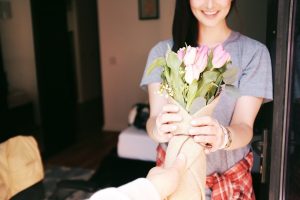 As it is the Christmas season, I thought I would start off with a reflection post about the gift of giving.
All too often during this season, we think about the presents and all the fun stuff that we are going to receive and do this Christmas season.  In light of this, unfortunately, most of this holiday season is focused on buying gifts, just to have them, instead of really understanding the true meaning of Christmas.
Sometimes we are so concerned about actually having a physical gift that  we buy things that become a burden to the other person.   It can be really sad when some Christmas gifts are untouched, unworn, and unused, yet not given away because of the expectation of hurt feelings from the giver.
I am not saying that giving should not be done, but there should be a lot of thought into giving. Giving gifts is not just an expression of love, it is also an understanding of the person's personality and what they like.
One doesn't have to give a physical gift to everyone. Someone might just like a dinner get-together, while someone else would like at-home cleaning service, because they are too busy to clean for themselves. In giving  these gifts, you understand what that person truly needs, and that itself is also a gift.
Turning to the True Meaning of Giving
However, how often do we think about the people that don't have anything, and give them something and  even though you won't get anything in return, you know and feel that you really made that person very happy.
That is the true spirit of giving.  The person receives the gift of love and care, and in return we feel grateful and blessed to have a reason to use our generosity.
This can be a perfect time to give your time to help at food kitchens or community projects.  Serving others during their time of need, can promote happiness and contentment. When my church had community projects, it was a blessing for my siblings and I to participate and serve someone in need.
So I will encourage you to really think about the true meaning of Christmas, as it is not about receiving at all, but about the greatest gift given to us from above.
Happy Holidays,
Alyssa