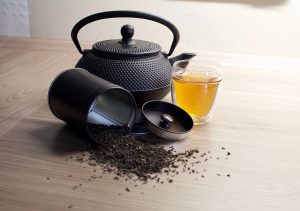 Have you ever wanted a healthy routine? Maybe to be more physically active, or just have some more "me" time?
Well tune in, as I have some tips to create a tea routine.
Creating any routine can be challenging, but the results are very rewarding.
First, start when you actually want your tea. In fact , you may want to have two tea routines in the day, one in the morning and one in the afternoon.
If you want a tea routine. you need a few essentials, such as a nice tea kettle, a beautiful tea cup or mug,  and some of your favorite tea ( if you don't have any favorites, just have a variety of tea to sample every morning or afternoon).
To get started, first while you are making your breakfast, make it a habit to put your kettle on and get your favorite tea cup or tea mug and pick your favorite tea. These two things will make the ritual a routine, as you will look forward to using your favorite tea cup or mug  and drinking your favorite tea every morning. Also, keep your teaware in a practical place. If you have to search for everything, then it will be hard to get this routine into practice, as you will feel frustrated and frantic when you can't find everything. Keep the kettle on the stove, your favorite tea on the counter, and your favorite tea cup or mug in a place where you can find it easily. Once you are finished, place each item back, so that in the afternoon, you can also easily make and enjoy your tea routine again.
I hope you enjoyed this short post!
Until next time,
Alyssa