For our reflection post this week, I will be,as the title says, "Reminiscing the Simple Life"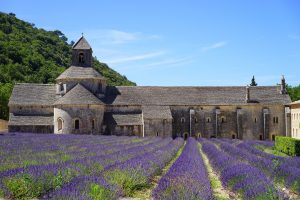 Over the last couple of weeks, I found a fascinating documentaries about how people lived in the Victorian and Edwardian Period. Though they worked hard, they still had plenty of time to spend with their family and friends. Perhaps this is because they didn't have any distractions from social media, or being online 24/7. The day's work was done when the sun set, and anything after that was usually spent with family.
The simple life allowed people to connect with each other and enjoy nature. People who live the simple life enjoy planting their own food, making meals, taking in the wash that envelope the smells of flowers and sun, and spending quality  time with their family. They don't have many distractions because they don't have any and strive not  to have any.  I am not saying that the simple life is any easier, but those who live it make a point in appreciating all the little things in life that we often neglect to see in our modern busy lives. How often have you been outside in the garden on a glorious summer morning or evening, tending or reaping your vegetables? O taking in the wash smelling heavenly of flowers and sunshine? For many of us, this hardly or even never  happens.
I just love how sometimes even the simple things can be beautiful and satisfying. So often in our modern lives, we forget how to treasure simplicity. So often we miss to enjoy a simple sunset or sunrise, the smell of fresh sheets, a beautiful walk. So often we are too engrossed in being available and on  24/7 that we miss and fail to treasure little moments. Instead of enjoying a moment, we feel the need to constantly check our emails or our social status. It is no wonder why many people are dealing with exhaustion and burn out at work.  This happens because we fail to allow ourselves the needful mental and physical rest.
So challenge yourself. When you come home exhausted from work, try not to turn on the TV. Instead pick out a book that you have been meaning to read, or a little project that you have been telling yourself you will do when you get around to it. Or just simply sit outside and enjoy the sounds of night. Maybe some nights have a stimulating conversation with your family after dinner, or read a book aloud. By not turning into electronics to get your relaxation, you will find that you feel more liberated and relaxed. This is because you are spending your time with those people and  things that really matter, rather than digital things that don't matter.
I hope you enjoyed this reflection post, and I will see you in the next one,
Alyssa