Hello everyone,
Today I went to my favorite city, Winter Park to meet a friend.  However, the plans changed when my friend had to cancel due to illness. But that doesn't mean my sister and I had any less fun in our favorite city.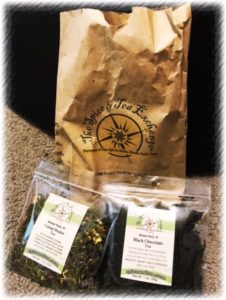 So the first place we went to was  The Tea and Spice Exchange. There was a lot of different teas and spices. We spent  ages in there trying to find the right, unusual tea flavor to try. The shop assistant was very helpful and nice in showing us some new seasonal teas and recommendations.  We ended up deciding upon black chocolate tea and Crème Bulee Tea, both of which smelled divine.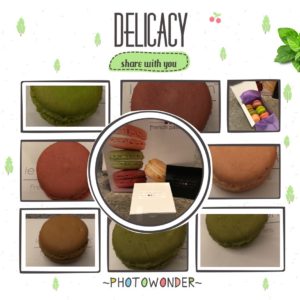 The next place we went to is one that we have been meaning to visit but never gotten around to doing it. This place is called Le Macaron. Again the shop assistant was very helpful in helping us select our cookies.   We got some very nice macaroons here  and I am excited to tell you what I think about the taste and feel of the famous Macaron. Yes, this is the first time I am having a macaron.
So here are the flavors and I will taste them and review them one by one
Lavender White Chocolate Macaron This Macaroon is lightly sweet with a hint of white chocolate
Matcha Tea Macaroon :  This one has a delicate green tea flavor with a hint of mint
Raspberry  Macaroon. This one we gave to our mom, she said it was delicious, soft and very sweet
Rose Macaroon.  This is a declicately sweet with a hint of orange peel
Sicilian pistachio Macaroon : This is crispy and  very velvety, and taste exactly like a pistachio, only sweeter, like a jelly bean.
Colombian coffee:  This macaron tastes lightly of coffee with a sweet lighter cream in the middle.
So, what is my thoughts on a Macaron?   It is a very sweet cookie, and the texture is something different, slightly crispy on the outside, but soft and creamy on the inside. I had to get used to the texture. But the flavor was delicious, and I definitely found a new favorite cookie.
Have a great day,
Alyssa