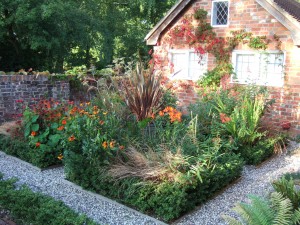 Wouldn't you love to make and drink tea that came straight from your garden? Well then this is the post for you. I will be sharing the history of the pleasure garden and how I plan to plant my herbal tea garden, along with some tips for you to start your very own tea garden.
Some plants that I already have are
Lavender
Stevia Leaf
Peppermint
Salad mix plant- I don't know what happened to this plant but it is almost dead. But having three plants survive is a better outcome then a couple of summers ago when everything we bought died.
The plants that I am hoping to get are
Lemon Grass
Rosemary
Lemon Balm
Ginger
Chamomile
Jasmine
I also am planning to have some roses around this garden. Right now they are in the garden bed, but I will move them when I get more herbs. As I am still living at home, I really don't want to plant any roses, so I can take them when I can afford to have my own place. But it does make for some limitations in making the roses look nice.
Here are some photos of what my garden looks like at the moment.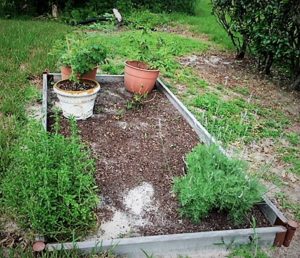 Anyway, the point is that I have always wanted to have a herbal garden. If you grow your own food and herbs, not only will you be saving money, but also learning and appreciating nature. Gardening can force you to go outside when you have no other obligation to.  I have to say, even though  we are in the heat of summer, I have thoroughly enjoyed gardening.  I love watching my plants grow and especially love seeing my roses bloom ( except for the last one in the picture, a climbing rose, it only bloomed once, so I don't know what is the matter with it, as it appears healthy).
If you have a herbal garden, let me know in the comments what you enjoy about gardening and your favorite herb.
As always,
Have a great tea hour,
Alyssa