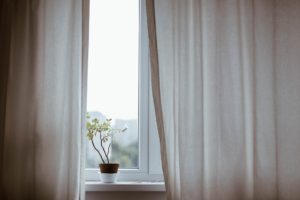 It has been awhile since I have posted a reflection post.
Today I will be looking at why I don't put things off until Tomorrow.  So grab a nice cup of tea, your favorite treat, get cozy in your favorite spot, and read on.
Like most of you, I was a procrastinator. Not to the extreme, as in getting assignments done at the last minute, but still, I put things off I could have done right at that moment in favor of something that is more pleasurable.  But like many, I wanted to find ways to beat procrastination, to get things done when I wanted them to be done, not when I had to have them done. Learning how to balance a full-time job and my side-gigs made me more competent in getting things done when I want them to be done. Besides, as my schedule often changes, this helps me get everything done without coming home tired and exhausted and yet thinking of the million things that I haven't gotten done yet.
This is the time that I learned that I can't put things off until tomorrow.  And learning how to do this has been what I have been learning for the last couple of years.  And the rewards are endless. No longer do I dread to do the hard tasks. I know that when I get them done, I am only getting closer to my goal. It has made my to-do list pleasurable.  Not that I don't have things that don't work and sometimes make me frustrated.  But I have a to-do list that is specific to the life I want to achieve. Thus, even though there are a few things that I dislike doing, for the most part I love the fact that I can do them right then and now.
So here are my tips for not waiting for tomorrow
Get things done early in the morning. This is crutial for me as I usually work mid-morning to closing shifts. I like to get everything done half-an hour before I am needed for work. Thus, depending on when I am scheduled, I get up between 6:30 – 7:00 in the morning.
Have a plan. Get the work done that takes the most time and energy straight way. What I like to do to ease myself into doing things that are hard, is to work on my languages first thing. I don't look at my email, YouTube, etc,. before I get that task done and then my writing tasks.  Then, once I have finished my hardest tasks and practiced my musical instruments, then I will allow myself an 15-30 minutes of pleasure.
Do what you want. We all can do what we want. But for most of us we put it off.  So when I have my days off, I like to make sure I do the things I want that will help me grow as a better person as well as creatively. I like to write or draw in my spare time, and get everything done on my to-do list as well as what I call my pleasure list
Have a pleasure list. Don't we all want to have something to look forward to? I have started recently creating a pleasure list. Of course I can't do what is on my pleasure list until I do at least 2-3 items on my work to-do list. Then I will reward myself with one thing on my pleasure list. It could be having a cup of tea and listening to music for 15 minutes. It could be looking at my favorite online shops for inspiration for that next reward purchase. Whatever you like to do, put it down on your pleasure list. This will help you get the things that you need to get done and then have something forward to when you finish. I mean, watching your favorite TV show after you do your to-list and housework can be so rewarding.
I hope you enjoyed this post.
As always have a great weekend, and I will see you in the next post,
Alyssa