he first tea review in the new year.
So the tea that we will be reviewing is Twinning's "Chamomile, Honey and Vanilla Tea.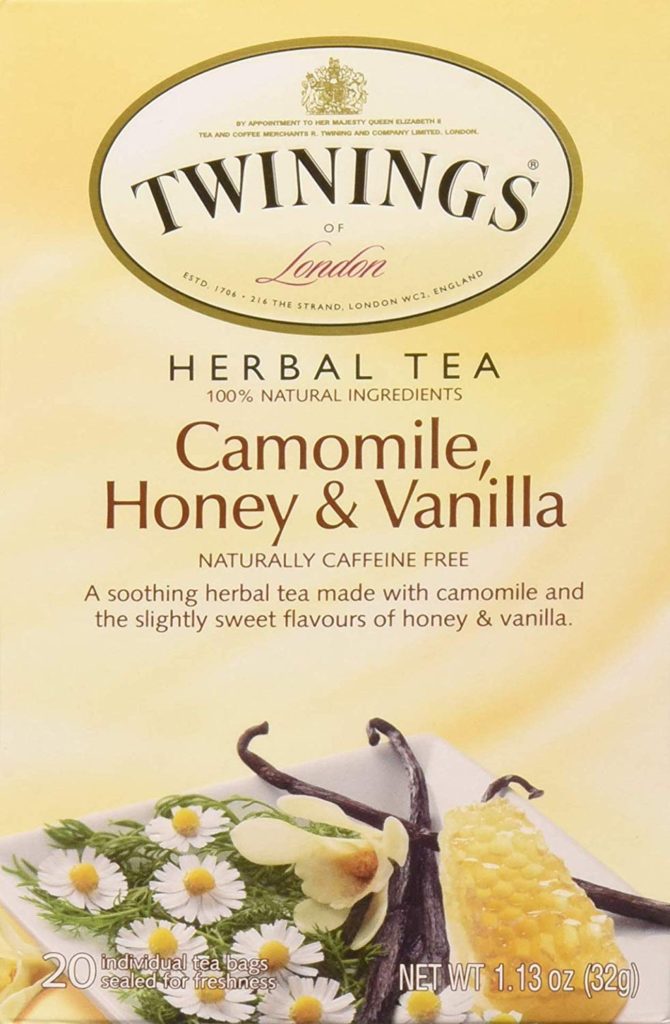 Chamomile has been used for centuries to help with anxiety and sleep. I like to use it when I have any difficulty relaxing or sleeping. And it does help me relax when I drink it in the afternoon or sleep if I drink it just before bed.
This tea is a sweeter version of the traditional chamomile tea, because of the added honey and vanilla. I was skeptical if I would like it, as I don't put any sugar or milk in my tea. I like my tea black. However, after tasting this tea, I was pleasantly surprised at the subtleness of the honey and vanilla. They added a light sweetness to the chamomile, which was quite soothing.
All in all, I quite enjoyed having this tea in the afternoon, and will add it to my tea stockpile.
If you have any special teas that you would like me to try, leave me a comment below,
Have a great week,
Alyssa