Hello all!
I been wanting to do a new musical delights for tea time for awhile and finally am getting around to doing it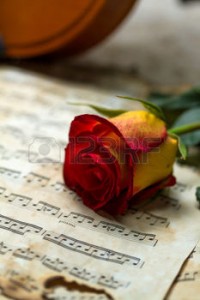 As a music fanatic, my taste in music changes from month to month. I am always on the hunt for new wonderful music.
So today I will be sharing what I have been listening to for the month of December.
For those of you who like soft, peaceful, background music, this is the album for you, called "Sentimental Piano Music", by Micheal Silverman. It has lovely harmonies and melodies, a perfect accompaniment for your quiet tea hour. As a former piano student, I love anything with the piano. It gives me all the wonderful memories of playing and practicing a beautiful instrument, and the feeling that you are the one that is making the instrument sing.
Another album to consider is Simple Gifts" By Saint Andrew's Strings. This is a great album with soft, spiritual music, which will defiantly add a level of sweetness to your tea hour.
And finally, how can I forget Christmas music?  Jackie Evancho's album "Heavenly Christmas" will definitely put you in the festive spirit. Also the Atlanta Boychoir's album, "Dancing day" is also a great album for this season.
I hope you all had a great holidays, and are enjoying the new year.
See you soon!
Alyssa