Hello All!
Today I will give you an update on what tea I am enjoying for the month. I hope these reviews will help you pick a nice variety of tea for you to enjoy for your tea hour.
The first one I am enjoying is Spiced Chai Tea.  I love the rich flavor of this tea. It is perfect for being rather indulgent. I love adding honey and milk to this tea, then smelling the spicy aroma. The one I used is B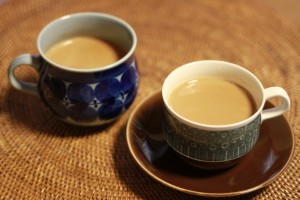 igelow Spiced Chia Tea. I got it as a Christmas Present one year, and sort of forgot about it until now. You can find this tea a most grocery stores.  I love how this tea wakes me up and prepares me for the day. So if you are trying to reduce your coffee intake, but still want that bittersweet flavor, then give chai tea a go. You will not be disappointed.
Another tea that I have been enjoying this month is Peppermint tea. I love how this tea is so soothing. If I have a little stomach ache, or am just feeling cold and achy, this tea really warms me up and helps alleviate those small aches,pains, and discomfort. This tea is also good to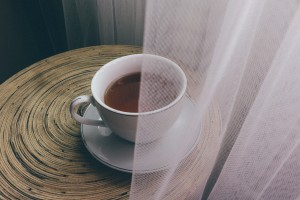 help get a good nights rest, which is good for me as I suffer a lot from insomnia. I also love the fact that I don't have to add any sugar or milk to the tea, and just drink it straight. The brand I am currently using is "Trader Joe's Peppermint tea." which I found pretty cheaply at Amazon, Trader Joe's Peppermint Tea.
Well, I hope you all enjoyed this post and are encouraged to go out and try a variety of tea. I know I will try a lot of new and interesting tea in the coming months.
Have a happy day,
Alyssa