Welcome back dear readers!
Sorry for the lack of posts lately. I have been working very hard on the promised ebook and other projects, that I haven't had to time to write. Also I am full of ideas that I am dying to tell you all but can't, otherwise you won't be surprised this fall.
However, I did decide to post this, showing you how I take my Afternoon Tea. For those of you who are trying to set aside an hour of relaxation, but don't know where to begin, use this as a guideline. You can tweak it to your own personal taste after you have developed the routine. Also note, this is my afternoon tea schedule when I am off work.  So keep that in mind. When I come home from work on a good night, I usually shower, eat my di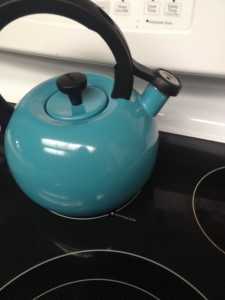 nner, then take my tea and relax for an hour or so, and then go to bed. On most nights though, I drink the tea and go straight to bed.
So without further ado, lets begin.
Around 4-5:00 in the afternoon I pour fresh water in the kettle and turn on my stove. Usually,
I have finished all my chores and my morning to-do list, or what I had planned to do in the morning and early afternoon. The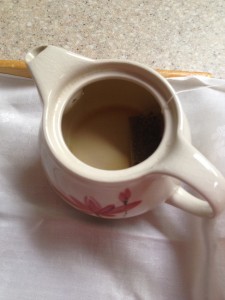 n I will get a tray ready, with a cloth, the tea pot that I want to use as well as the tea cup.
Then I decide what to eat. Today I decided to eat some fresh Banana Chocolate Chip bread that I made a few hours earlier.  My water was ready, so I put it in the tea pot, along with the tea, which is Peach Green Tea.  Then I take my tray to my room in a designated area, which can change each day, and find a good book to read, which is today, "The Lost Memoirs of Jane Austen."
And that is how I take my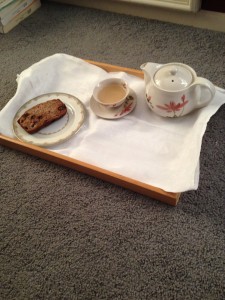 tea!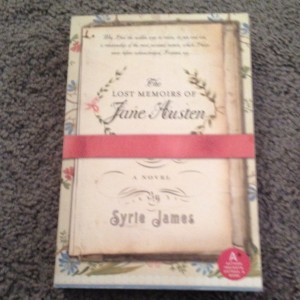 I hope you enjoyed this post, and it gave you an idea of how to create that perfect hour of peace and tranquility.
See you soon!