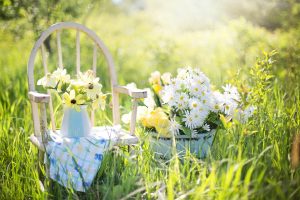 Who is excited for summer? I know I am. Relaxing days by the pool or beach and evening outdoor parties. However, many are still getting ready for this swimsuit season, and it is the perfect time to get in shape. So you want to know how you can get in shape quickly and effectively.
No worries, I have got you covered. Your favorite beverage will help you out.
So let's jump into Summer Detox tea recipes.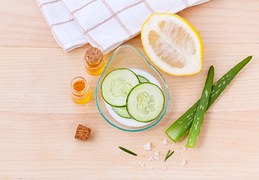 First up is Dandelion Root Tea
For this recipe you will need some fresh dandelion root and leaves or some dried dandelion leaves or root.
For fresh tea  dig up as much of the dandelion root as you can.  Then separate the leaves, stems and flowers. Then rinse the root vigorously under cold water. Once you have washed your root, then bring a quart of water to boil in a saucepan. Chop the root into tiny pieces, and placed them into the saucepan. Turn down the heat, cover, and let shimmer for one minute.  Then move from the stove and let sit covered for 40 minutes. Then with a tea strainer, pour the tea into a mug, and discard the root pieces. Enjoy. Repeat the same steps for dried dandelion roots, except let shimmer longer, about 5-10 minutes.
Green tea Detox Recipe
For this recipe you will need
2 sliced strawberries
2 slices of cucumber
I lemon slice
I Green tea bag
I teaspoon of Honey
8-10 fluid ounces of water
Directions
Brew the Green tea bag in the 8-10 ounces of water. Then add the strawberries, cucumber, lemon slice, and honey. Stir the ingredients, and enjoy. This tea can be enjoyed with ice in the warmer months.
Lemon, Ginger and Basil  Detox Iced Tea Recipe
What you need (the equivalent of 8 to 9 servings)
Ginger coins – 5
Lemons – 2
Basil leaves – ¾ cup
Honey – 3 tablespoons
Water – 9 cups
Pitcher
What you have to do:
Allow 9 cups of water to boil while you prepare the other ingredients.
Take the two lemons and slice each one in half, juicing them in the pitcher. Throw in the basil leaves, ginger coins and the juiced halves of lemon.
Add the boiling water to the pitcher and the three tablespoons of honey, stirring thoroughly.
Let the mixture steep and remove the lemon halves, basil leaves and ginger coins.
Add some ice before drinking.
I hope you will have fun trying these recipes and I will see you soon in the next post,
Alyssa
Tea recipes found at these websites: the  Dandelion Tea , Green Tea and  Lemon, Ginger, and Parsley Tea