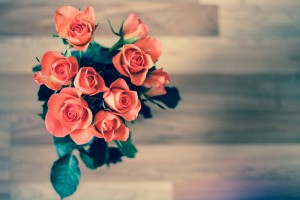 As Valentine's day is fast approching, I thought I would do a couple poems on Love.
The first one is called, " The Sorrow of Love" by William Bulter Yeats.
THE brawling of a sparrow in the eaves,
The brilliant moon and all the milky sky,
And all that famous harmony of leaves,
Had blotted out man's image and his cry.
A girl arose that had red mournful lips
And seemed the greatness of the world in tears,
Doomed like Odysseus and the labouring ships
And proud as Priam murdered with his peers;
Arose, and on the instant clamorous eaves,
A climbing moon upon an empty sky,
And all that lamentation of the leaves,
Could but compose man's image and his cry
And here is a beautiful poem by Elisabeth Barrett Browning
How Do I love Thee
How do I love thee? Let me count the ways.
I love thee to the depth and breadth and height
My soul can reach, when feeling out of sight
For the ends of Being and ideal Grace.
I love thee to the level of every day's
Most quiet need, by sun and candlelight.
I love thee freely, as men strive for Right;
I love thee purely, as they turn from Praise.
I love with a passion put to use
In my old griefs, and with my childhood's faith.
I love thee with a love I seemed to lose
With my lost saints, — I love thee with the breath,
Smiles, tears, of all my life! — and, if God choose,
I shall but love thee better after death.
I hope you enjoy reading them as much as I have,
Alyssa