Today's meditation topic is what has been on my mind lately which is having gratitude.
Sometimes it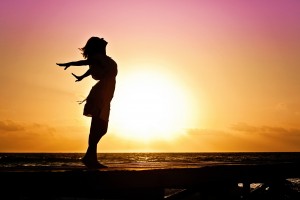 is hard to be grateful for the things we already own and have. I know for myself, there is always something I want more, but cannot have. Additionally, I want more hours, and not being thankful and grateful for the hours I have, or even the job I have, as there are so many that are out of work or homeless.
Perhaps you are like this, and I hope in this post we will be able to truthfully have gratitude, and be grateful for what we have. I truly believe just being thankful, grateful, and knowing you are blessed beyond measure, is the true path to endless happiness.
So here are my tips in having gratitude that I practice daily
Everyday write down what was positive, and what you were grateful about. This could be about the good breakfast your had, good weather, etc.
Focus on one positive thought throughout the day. This could be being thankful about your family, job, friends, etc or more like health, good food, etc. Referring to this positive thought throughout the day will help increase your gratitude and happiness.
Spend more time with your family.  This will help you not to dwell on those things that you cannot have, leading to ingratitude. Besides, showing your love to your family will increase your happiness and contentment in life as well.
Dwell not on what you don't have, but what you do. So many of us, myself included, just see what we need or want more than than what we have, good shelter, a warm and confortable bed, etc. Understanding that I have so much more compared to many other people, has helped me to be content with what I do have, and not dwell so much on what I don't.
What do you think about having gratitude? I would love to know what tips you use in having gratitude. Let me know in the comments.
Alyssa