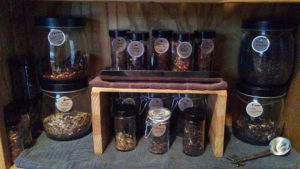 If you read my last post, then this one is also for you. You never know who might show up at your door or who will be in town at the last minute. So this post will help you have a well stocked tea pantry so that you can whip up some delicious tea goodies at a moments notice.
Let's start with the pantry
Make sure you have these essential items
Flour- white flour, whole wheat flour, almond flour, rice flour
eggs
sugar, powdered sugar, brown sugar
any substitute ingredients if your guest have any allergies, ( though, of course, if they do have allergies plan the meals and find out what is good for them ahead of time is always best)  these are:
applesauce, egg substitutes, bananas, etc
Next, we will start on the sandwitches. Although we cannot always have the freshest ingredience make sure you alt least have:
Bread, good white bread, whole wheat bread, etc
cream cheese
cucumbers .
a variety of fresh or frozen fruit
jams
And lastly, the most essential, to have a variety of teas from loose leaf to tea bags.
To make this easy, you can section one side of you pantry as tea essentials, such as keeping the jams, sugar, and any baking ingredients together. This way you can see at a glance what you have and what needs to be restocked.  Also, this will motivate you to have more  hospitality teas for your guests.
I hope you found this guide helpful. If you have any more suggesstions feel free to write a comment below.
Have a great rest of the week,
Alyssa