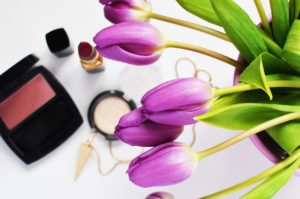 Welcome back!
In today's post I will be talking about how to be elegant and tidy when you are thougouly exhausted.  This is especially true for me, as lately I have been working 6 days for the past 2 weeks. It has been tough not only to keep up with the household chores, but also my personal blogs and writing. Sometimes it feels just okay to be a bit untidy in areas, so you can get to what is most important.
However, this mindset can backfire when you are always busy. How many times do we tell ourselves we will get to a project when life slows down? I know I am one of them. Most of the time, life doesn't slow down, our houses get messier, and we lose the momentum of getting things done because we are in a mess, both in our surroundings and in our minds.
So how can we be elegant when we have so much going on? How can we find the time to tidy and relax?
Well keep reading and I will show you my tips  on an elegant tidying that will help you relax,
Have tidy habits. Always have a place for everything and keep it there.  I know this helps me a lot. I always put my things I use frequently in a specific place everyday after using them. This way I keep the room tidy and know where the items are when I need them. Also, make sure when you tidy any area, for example,  the dishes, you go all the way. Sometimes we leave just washed dishes out to dry, but then forget to put them away until a few days later. I know  I am also guilty of washing the dishes and then not putting them away. So they stay out far longer than is necessary.  I know it is so tempting to do a job just half-way, especially when we are exhausted.  But it is really important to do a cleaning job all the way, that way you don't have to worry about doing the other half sometime later.  One way I motivate myself is to think about when I will have the time to put those dishes away, so I just take those few minutes to dry them and put them away. Do this with your work clothes, put them away when you change. Wash, fold, and put away laundry in a single action. If you stick to this routine, you will have a elegant and tidy home in no time, and maybe have more time to enjoy your tea hour.
Have a weekly and daily cleaning schedule. This will help you not let housework pile up to a point where you don't even want or know where to begin. If you live alone or are head of the househould, make a list of what needs to be done daily and weekly and put up a list of things that you can do everyday. There are many of these daily and weekly cleaning schedules on Pinterest, so definitely check it out and download ones that suit your cleaning needs.
Now for the relaxation part. You have done your cleaning and now have some time on your hands. It is now time for an elegant hour of relaxation.
Light some candles. This will make your home and area elegant and relaxful.
Have your favorite treat. Who doesn't like to have their favorite treat having some "Me time"? Some of my favorite treats to have are scones, breakfast bars, cookies and the like  (here is the one I have absolutely been loving lately, making it every week ;))
Put on some nice relaxing music. I love listening to some relaxing vocal, violin, piano, and most recently harp music. I find this really helps me take my mind off the stressors of the day and focus on my goals and what I need for that hour.
read your favorite book, or a book you have been wanting to read for a while but haven't for lack of time.
Relax.  Whatever relaxes you and makes your refreshed and want to start on your goals then do it.  Remember this is your hour to do whatever you want to do ( aside from work and general life duties).
I hope you found these tips useful and have a great week,
Alyssa